Why Choose A Dental Implant Clinic At Orchard?
Acquiring a beautiful set of teeth is no longer impossible these days as there are lots of dental clinics in almost every corner in Singapore. If you have misaligned teeth, you can quickly visit a dentist in your area to have them fixed through braces or retainers. There are several dental services offered today that can maintain healthy teeth. Meanwhile, if you require a dental implant procedure, it might be sensible to search for a reputed clinic in the Orchard area.
Dental implant is a procedure wherein a small titanium screw is surgically inserted into the lower or upper jaw bone of the patient to replace the root of the missing tooth. Thus, it is essential to find a dental clinic that has impressive background when it comes to this type of dental service. Besides, you can't afford to entrust an invasive procedure to any dental clinic.
Benefits Of Getting A Clinic In Orchard
Accessibility Of Location
Who doesn't know where Orchard is? If you opt for a dental clinic in Orchard, you don't have to use a Google map to locate the whereabouts of the clinic. The Orchard Road area has gained much popularity being the home to major retail stores; in fact, it is widely recognised as Singapore's prime shopping, entertainment and hotel destination. Moreover, it is also a popular choice for office rental, such as for dental clinics due to its foot traffic and accessibility.
When you select a clinic in this area for your dental implant, you will not have to worry on how to find it as you just need to remember the building name along with the exact unit number and level of the clinic. Orchard road can be accessed through the nearest MRT stations, such as Orchard, Somerset and Dhoby Ghaut.
Proximity To Other Services
A dental clinic in Orchard is beneficial especially if you are quite nervous regarding the procedure. Before your scheduled procedure, you can walk around the area or shop for items that can calm you down. There are lots of nearby shopping centres, such as Paragon Tower, Ngee Ann City, Wheelock Place, ION Orchard, Tang Plaza and Wisma Atria, thus you don't have to go far.
After the dental implant procedure, you can still opt to watch a movie at Shaw House if you don't feel like going home yet. There are various services within the vicinity that you can check out before and after the dental procedure.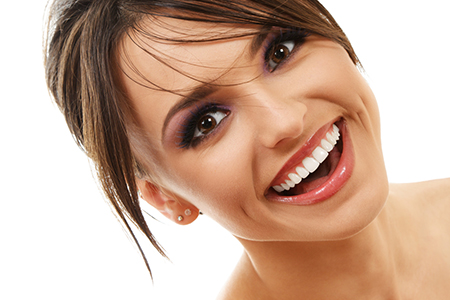 Better Building Infrastructure
Since Orchard is a famous shopping and business district, majority of the buildings on this area have state-of-the-art infrastructure and remarkable structure. Many buildings have impressive architectural design, which may signify better facilities. Thus, the dental clinic situated in Orchard is sure to have adequate electrical and air conditioning service that can make every patient comfortable while waiting for their turn.
At the end of the day, it is significant to search for the top-notch dental professional who can attend to your needs and can help you restore the beauty of your teeth. You have various options in Orchard. If you pick a dental implants clinic at Orchard, be sure to opt for a dentist who can execute the procedure without making you feel anxious or tense. More so, the dental implant procedure should be a memorable experience since it will be the time that you can flaunt again a confident smile.